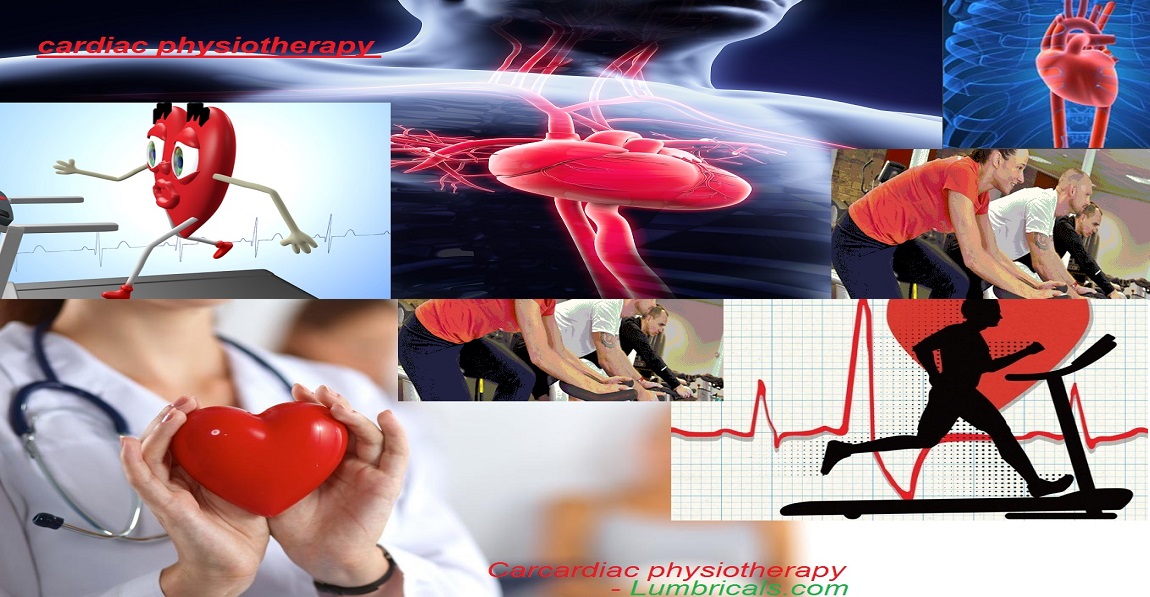 Cardiac Physiotherapy :-
It is The Branch of Physiotherapy which offers Therapy for a wide Variety of Cardiopulmonary Disorders it isalso Involved in Rehabilitation of Pre or Post surgery Cardiopulmonary Surgery Like bypass Surgery Primary Goalof This Therapy Includes Lung ClearanceIncreasing Endurance Functional Mobility and Making the Patient Independent Again.
Cause of Cardiac Injury:-
. Infection
. Atherosclerosis,
. Arteriosclerosis,
. Trauma,
. Hereditary Diseases etc.

Treatment By Cardiac Physiotherapist:-
Cardiac Physiotherapist are Trained Rehabilitation of Pre and Post Cardiopulmonary Surgeries.
They Help in Clearance of Lung secretion by Manual Therapy Technique and Proper Positioning and Breathing Exercises .
They Help Patients Regain
. Mobility
. Endurance
. Independence.
How Lumbricals.com Can Help:-
Lumbricals .com Has very Experienced Cardic Physiotherapists who are Well Abreast with the Modern TechniqueWith their vast Deep Knowledge and Experienced they Help patientsto Heal fast in the Comfort of Their Home.
More
physiotherapy Services
A physiotherapist has the brain of scientist the heart of a humanist and the hand of an artist..
Getting You Better Is Great, Keeping You That Way Is Awsome.
We'll Help You Get There.
We'll Keep You Moving.
We Think Differently.
We Treat The Individual, Not Just The Injury.
Learn To Live A Life Without Pain.
You're In Good Hands Now.
Goodbye Pain, Hello Freedom.